Edwards Bros Locksmith – Residential Service in Pittsburgh
Edwards Bros 24-Hour Residential Locksmith Pittsburgh for residential and commercial properties provides the security necessary to keep your premises safe. We are able to install the best security system for your business or to protect your residential property. We can totally make your premises secure with a control system. With our services, you can have total confidence. Edwards Bros 24 Hour Home Locksmith means that we are available on short notice to fix any issues such as repairing locks, replacing broken locks, opening jammed doors, fixing any safe issues and any other problems that may need solving. You will find our services very convenient whether for residential or commercial properties. We offer you the best quote on the market. We have qualified and dedicated staff and use the most advance methods available. We take the security of your premises very seriously and make certain that you are fully satisfied that your valuables are safe. Whenever you need the services of a qualified and professional company, we can solve your problems quickly 
24 Hour Residential Locksmith in Pittsbrugh
Edwards Bros Residential Locksmith Pittsburgh has a team of qualified professional who can provide fast and efficient services when you need it the most. Whether you need road, side assistance or there are some other problems with your car lock system, you will find our services very desirable and will save you a lot of time and money seeking for a dealer. Replacing car keys, unlocking car doors, programming the transponder, providing extra keys, and many other issues involving the locking system of your car, locksmiths for car utilizes the best technology such that your car does not incur any damages. We have rapid respond 24 daily every day of the week. There are many circumstances that can happen which will require that you have the lock system of your car reset, repaired or verified. You may even just simply need to have the door of the car opened. Do not waste a whole day when you have other pressing issues. We respond immediately on such emergencies and have the best quotes on offer. Call us at 412-879-0906.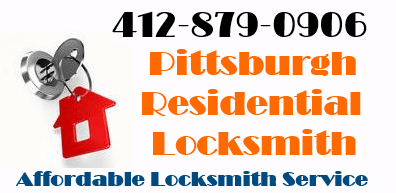 Edwards Bros Design Security
Edwards Bros Residential Locksmith in Pittsburgh has a specialist that is an expert in custom security for the home or office. We carry a wide variety of locks like the mortise lock, deadbolt, padlock, electronic lock, cardkey locks, rim locks, time locks, tumbler locks, and so many others. This will help us achieve the best custom security that can not be duplicated anywhere else. This is a great defense against burglaries and other types of home invasions. This is a great 24 hour service.
Residential Locksmith Pittsburgh is a Distributor of Brand Name Locks
Edwards Bros Residential Locksmith Pittsburgh has in stock all the major brand name locks. This list can include Arrow, Yale, Detex, Corbin Russwin, Norton, and many others. These are quality products for delivery to the customer. This is helpful for those that have product loyalty and those that need a very specific brand of lock. There are no limitations to what we can offer in stock. We want to bring satisfaction to every customer and we want to do that at a great price. Call now Residential Pittsburgh Locksmith